Monday 1st August, 7.30pm at Ditchling Village Hall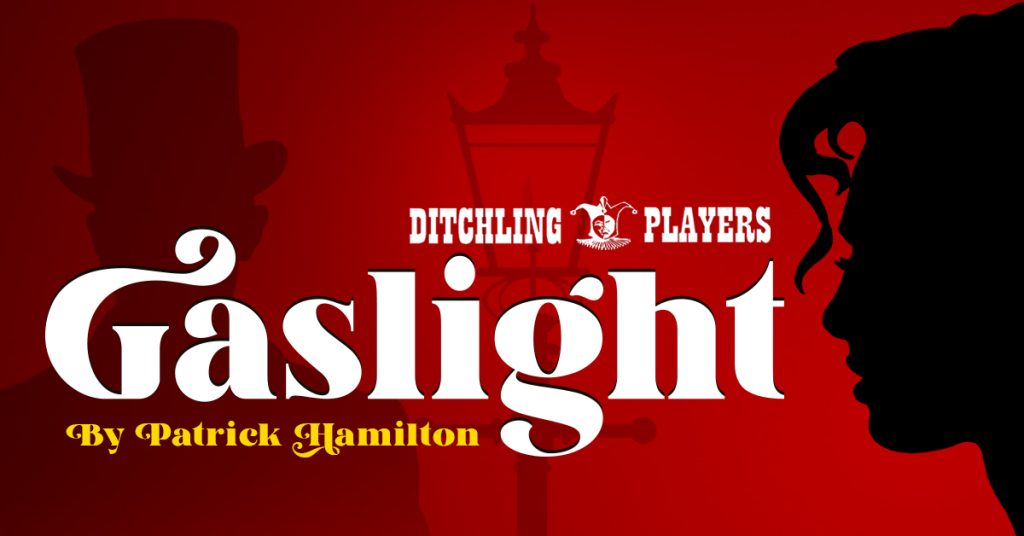 We're holding auditions for our November production, Gaslight by Patrick Hamilton.
Set in Victorian London, this dark thriller by Hassocks-born writer Hamilton provides us with the origins of the term "to gaslight". Jack Manningham is slowly, deliberately, driving his wife Bella insane. He almost succeeds until help arrives in the form of a former detective, Rough, who knows about Manningham's past.
There are three male and two female roles, plus two non-speaking parts (male):
Jack Manningham: 45-50
Bella Manningham: 34
Rough (detective): over 60
Elizabeth (housekeeper): about 50
Nancy (maid): late teens, early 20s
We can be flexible with ages!
Auditions are on Monday 1st August, 7.30pm at Ditchling Village Hall. Copies of the audition pieces will be provided.
The production will run from Weds 23rd – Sat 26th Nov 2022 in Ditchling, 7.30pm (with an additional matinee at 2.30 on the Saturday). Rehearsals are currently planned for Tuesday and Thursday evenings (8pm).
If you have any questions prior to the auditions or would like to audition but are unable to make the audition date, please contact Jill Hewer (Director) at dandjmhewer@tiscali.co.uk or 01273 844208.