We are pleased to report a positive review of our recent production by the Mid Sussex Times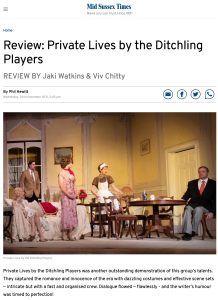 We're delighted to announce a raft of nominations and awards for Private Lives at Tuesday night's Brighton and Hove Arts Council's Drama Awards! Debbie, Jon, Jonny and Karinn represented the Players (complete with masks and strict instructions not to "mingle" with other groups), and were delighted to have walked away with a healthy clutch of accolades.
 
Nominations:
Best Stage Crew
Best Supporting Actress (Debbie Dillon)
Best Actor (Jonny Idle)
 
Awards:
Best Costume Design (Diane Burman and Catharine Robinson)
Best Actress (Karinn Grierson)
 
What a fabulous achievement! Congratulations to everyone involved.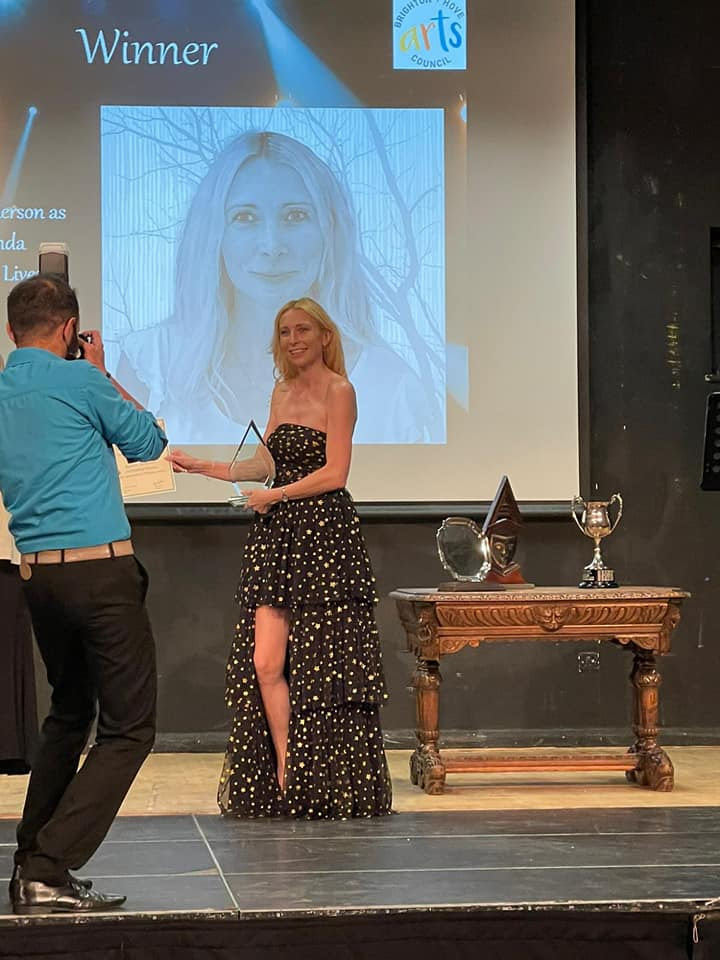 We were very saddened to hear of the sudden death of Rick Farmer recently. A long time member of the Ditchling Players, he had given memorable performances in many shows over the years. Most recently he was in Duets and played Major Courtney in The Ladykillers.
His funeral will take place at North Chapel, Woodvale, Brighton, BN2 3QB on Friday 13 July at 2pm.